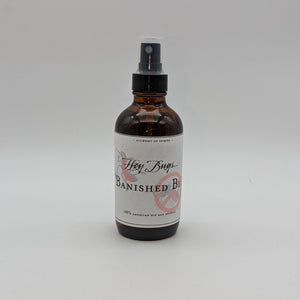 While you love all the AMAZING things bugs do for the biome, you often want to remind them to keep out of your sacred (and personal) space. Hey Bugs... Banished Be! does so with a natural blend of lemon essences, mint, and cedar.
Enjoy your time in the sun confident that bugs can't burst your bubble. 

 Use as an area spray or topically as needed. DO NOT ingest - external use only.