Stop by our store in the Eastern Hills Mall, 4545 Transit Rd. Williamsville NY 14221. Check out our event calendar and join us! Meditation Group and Rituals are ALWAYS free to the public and family friendly!
Browse our wide range of products, find special store only items, have your guidance and energy work appointments in person. Or just enjoy the welcoming, uplifting atmosphere.
Open:
Sunday 11am - 6pm
Tuesday - Friday 12pm - 6pm
Satruday 11am - 7pm
Check the Classes & Events page for opportunities to learn and grow!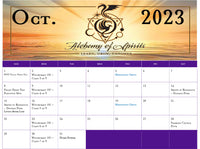 Schedule Your Appointment today!
Customer Favorites!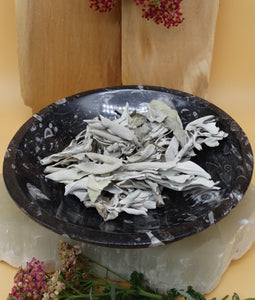 White Sage
Burning sage leaves is a traditional practice to clear and consecrate sacred spaces or to cleanse one's home of negative energies. Our loose leaves burn wonderfully and are a great alternative to large smudge sticks. Burn a single leaf in your fingers to clear a single room or burn a bunch in a cauldron for larger spaces!
Magickal Uses:
Clear out space
Bring forth blessings
Wisdom and common sense to find the answers one is seeking
Element: Wind
Buy Now!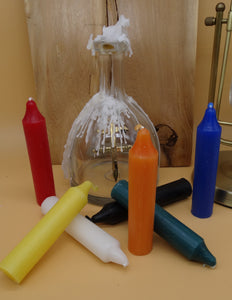 5 Inch Spell Candles
These smooth burning 5 inch spell candles are perfect for use in quick spells or larger rituals. Easy to carve and thick enough to burn free-standing, our candles will become a go-to supply for your magick workings.
Ideal to use as emergency blackout candles too!
Buy Now!
Contact Us
Call us toll free at 1 877 2MAGICK (1 877 262 4425)
E-mail: alchemyofspirits8@gmail.com