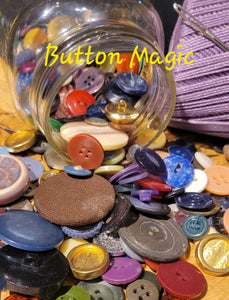 Buttons have a long history and are tied closely to magickal traditions.
Explore how buttons appear in folk lore, learn ways to use everyday buttons to empower your magick, and practice some new spells!
Join us from 7:00pm - 9:00pm Monday November 27, 2023 for aa evening of stories, lore, and magick. All supplies included.
Limited seating - reserve your space today!